Come As Guests, Stay As Family.
FilmRls: Online Sharing Community
ANSYS optiSLang v7.5.1.57043 (x64)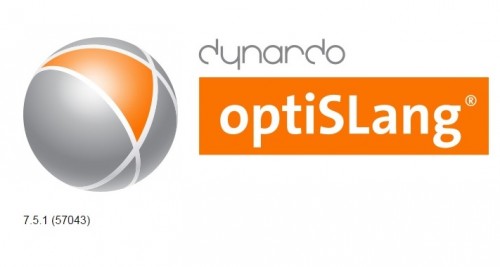 ANSYS optiSLang v7.5.1.57043 (x64) | 1.76 GB



DYNARDO optiSLang - software solution for sensitivity assessment multiobjective and multidisciplinary optimization, analysis of operational reliability and fault tolerance.
Distinctive features of the program - effective automation of calculations, a wide range of data analysis, large database verification.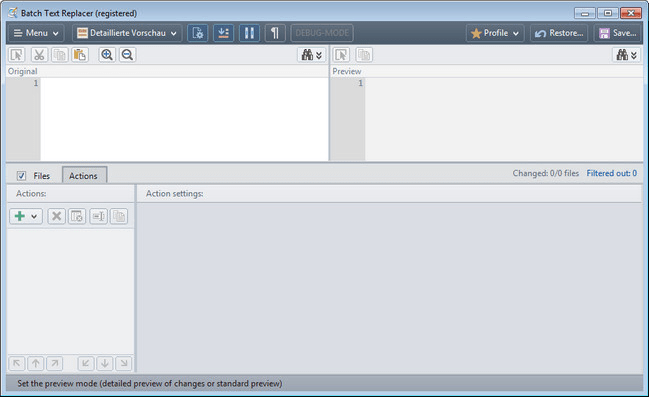 Gillmeister Batch Text Replacer 2.13.2 5.2 MB
With Batch Text Replacer (formerly TextMage), you have a powerful tool at hand to edit multiple text files simultaneously. The program contains a variety of powerful features to adjust the contents of text files as needed. For example, whole sections within a text can be replaced, inserted or removed. Furthermore, you can add or remove line breaks, change the encoding of text files using the integrated text converter and much more. All functions can be combined and saved as a template for reuse. The built-in backup function allows you to reverse the changes if necessary. By using the integrated file search of the program, files can be searched for certain keywords in advance, allowing you to narrow down the text files to be edited in a preselection (additionally to the separately usable filter).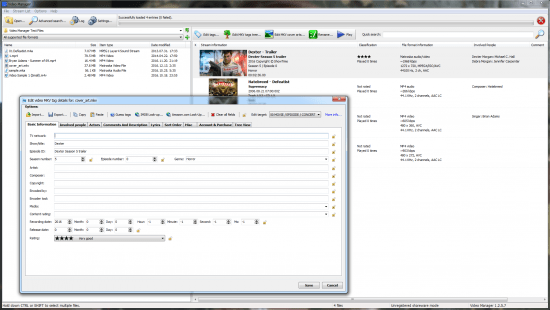 3delite Video Manager 1.2.36.48 77 MB
Video Manager is a powerful tag editor and manager for MKV and MP4 video and audio files. Features:
Edit Matroska tags in MKV, MKA, MKS and MK3D files
Edit MP4 tags in MP4, M4A, M4B, ALAC and 3GP files
Manage cover arts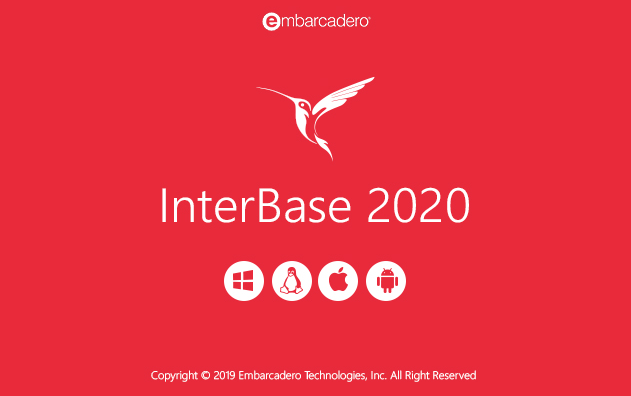 Embarcadero InterBase 2020 v14.0.0.97 253 MB
Description:
InterBase is a powerful, zero-administration, small-footprint database engine that can power your server and even run on your mobile devices as an embedded database. The InterBase 2020 release adds a number of new features, including tablespaces support for InterBase, allowing for better performance on servers with multiple data storage options. InterBase is an SQL Standards compliant database. InterBase strictly follows SQL industry standards. InterBase supports unicode and is ideal for any character set globally. InterBase offers multiple join unicode, real-time event alerts, and our patent pending Change Views' SQL-based change tracking.
Adobe Illustrator CC 2020 24.0.1.341 (x64) Multilingual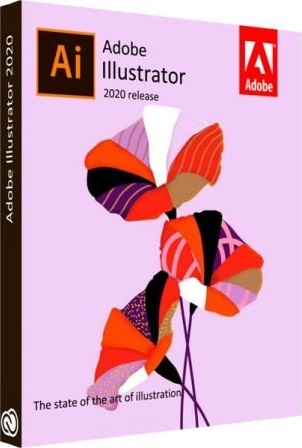 Adobe Illustrator CC 2020 24.0.1.341 (x64) Multilingual | 1.97 GB



The industry-standard vector graphics software lets you create logos, icons, drawings, typography, and illustrations for print, web, video, and mobile. Millions of designers and artists use Illustrator CC to create everything from web icons and product packaging to book illustrations and billboards.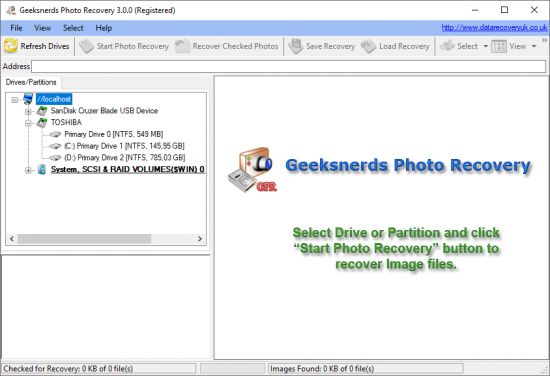 GeekSnerds Photo Recovery 3.0.0 8.4 MB
Geeksnerds Photo Recovery Software is a software program which recovers lost digital images, photos and pictures from hard drives, memory cards and digital cameras. The recovery process is simple and user friendly as the software shows the thumbnails of images. Geeksnerds image recovery tool can recover, restore, retrieve, un-delete, un-format digital images, photos and picture file from hard disk drive, portable drives, removable mass storage devices(flash USB drive, memory stick, mini disk, compact flash) and memory cards including MMC, SD, XD, Micro SD and Mini SD easily. Geeksnerds Photo Recovery software utility displays thumbnail of Digital Images, photographs, pictures, and raw camera formats. Our software can recover file types like JPG, BMP, GIF, PNG, TIFF, ICO, PCX, PDD, CDR, CPT, etc. Geeksnerds Photo Recovery program can also recover raw camera file formats from all major camera manufacturers including Canon (CR2/CRW), Samsung(DNG), Epson (ERF), Fuji (RAF), Kodak (K25/KDC/DCR), Minolta (MRW), Nikon (NEF), Olympus (ORF), Pentax (PEF), Sigma (X3F) and Sony (SR2/ARW).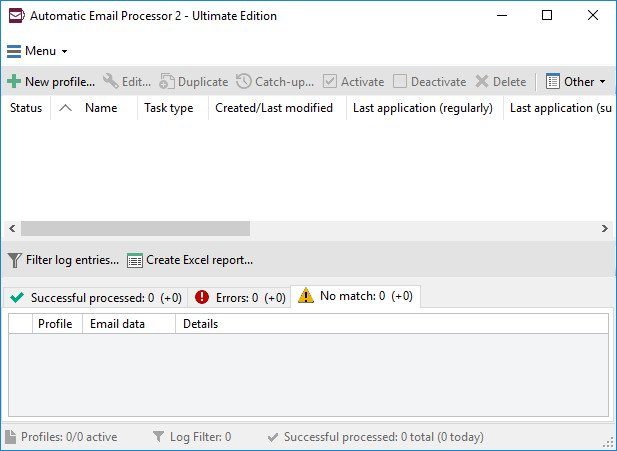 Automatic Email Processor Ultimate 2.4.6 33 MB
Automatic Email Processor is the complete solution for Outlook to store and print incoming emails and their attachments automatically. For this, various filters, flexible configuration options, such as individually definable storage folders and the possibility of subsequent processing are available. For example, the path of the location where you want Automatic Email Processor to save certain emails or email attachments, can be assembled dynamically from individual properties of an email. For storing email messages, inter alia, the output format can be specified (for example, PDF, RTF, or HTML). The Outlook message format (MSG files) is for example particularly suitable to back up e-mails. The program supports the creation of an unlimited number of rules to allow separate settings for different email accounts. Rules can be additionally applied to emails of a specific time period or to any previously received emails of an Outlook folder.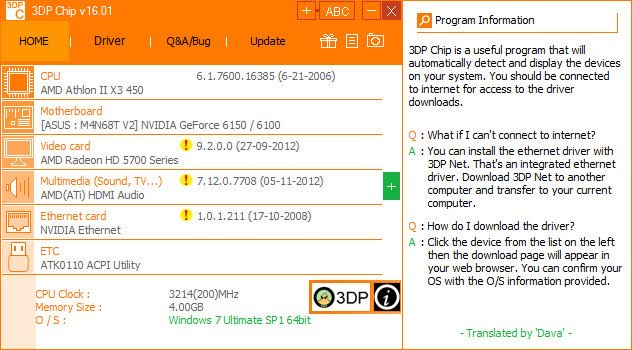 3DP Chip 20.01 Multilingual 3.8 Mb
3DP Chip - is pogram that will automatically detect and display the information on your CPU, motherboard, video card and sound card, ETC installed on your PC. You can also choose to copy these information into your clipboard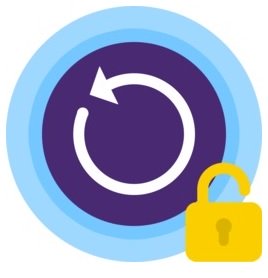 Hasleo BitLocker Anywhere 7.2 155.76 MB
The World's First BitLocker Solution for Windows 10/8.1/8/7 Home, Windows 8 Core and Windows 7 Professional Editions! BitLocker Drive Encryption is a full disk encryption feature released by Microsoft as a native application in some versions of Windows. Unfortunately, this feature is not available in Windows 10/8.1/8/7 Home, Windows 8.1/8 Core and Windows 7 Professional. Hasleo BitLocker Anywhere For Windows is the world's first BitLocker solution for Windows Home and Windows 7 Professional. With it you can enjoy almost all the features of BitLocker in these editions of Windows. Encrypt Drive with BitLocker
Blue-Cloner 2020 v9.00.831 41.5 MB
Blue-Cloner 2020 is all new Blu-ray copy/backup/burn/decryption software which can copy Blu-ray movies, including 3D, to blank Blu-ray/DVD/AVCHD discs or hard disk as Blu-ray folders and ISO image files with just one or a few clicks. In addition, Blue-Cloner 2020 has been enhanced to copy 4K UHD Blu-ray to a blank Blu-ray disc with an UHD friendly drive, with 4K and HDR supported. The Express and Expert interfaces can meet users' different needs for Blu-ray copy, whether a new user or a professional user. Blue-Cloner 2020 enables you to make perfect 1:1 Blu-ray copy, movie complete copy, movie-only copy, split copy and customized copy. If the Blu-ray movies are Cinavia protected, this best Blu-ray copying software can permanently remove Cinavia watermarks in the audio tracks, so that you can enjoy the backup discs on various playback devices such as PS3, PS4, Xbox One, DVD/Blu-ray player, PowerDVD software player, etc.